Foobot
$199.00 Free Shipping!
Foobot is a leading smart indoor air quality monitor.
Foobot is the first connected indoor air quality monitor, keeping track of the air around you, measuring the temperature, humidity, carbon dioxide, toxic chemicals (VOCs), and harmful particulates (PM2.5).
Its elegant LEDs offer a quick snapshot of your current air quality. By using the smartphone app, you can see details for each pollutant in the air for a given space. The App will show you how your air quality evolves over time depending on your activities, which is key to help you understand how to improve your air quality, in addition to the tips provided in the app itself.
It's a snap to set up, with no hassle or complicated wiring, and it helps translate powerful, sophisticated data into language you can easily understand.
Not just a monitor, Foobot recently evolved to leverage home automation to fix your air quality automatically, ensuring your air at home is always free of pollutants. Fully integrated with the Nest and Ecobee connected thermostats and more thru IFTTT, it allows you to trigger your ventilation or purification systems based on indoor pollution levels, thus making a complete wellness system for your home.
Official Integrations:
Pair it with Nest or Ecobee and when the foobot senses bad air it will tell your smart thermostat to cycle the fan in your AC to refresh your air.
Ask Alexa on your Amazon Echo what your air quality is and get a real time update.
Pair it with IFTTT to create dozens of reactions when Foobot senses bad air.
Specs
Classy LED lights on the device give you instant air quality reading.
Tracks harmful pollutants in realtime AND over time: VOCs, PM2.5, and also CO2 (derived from VOC), Temperature, Humidity
Smart Home automations: Foobot can trigger other smart devices (lights, ventilation, air purifier) when pollutants rise
Works with Nest, Ecobee, Lux, Honeywell connected thermostats, and more with IFTTT
Can now be voice controlled by Amazon Echo
Tracks outdoor pollution too
One of the rare home air quality meter showing all your data over time, since day 1
Multiroom monitoring
Actionable tips to improve your indoor air quality
Fast email support available 16 hours a day from Monday to Friday (support@foobot.io)
Free apps for iOS (8 or later) and Android (4 or later)
Measures 3" Diameter, 6.7" Tall
1 lb.
It measures down to the smallest particle size of all smart air quality monitors.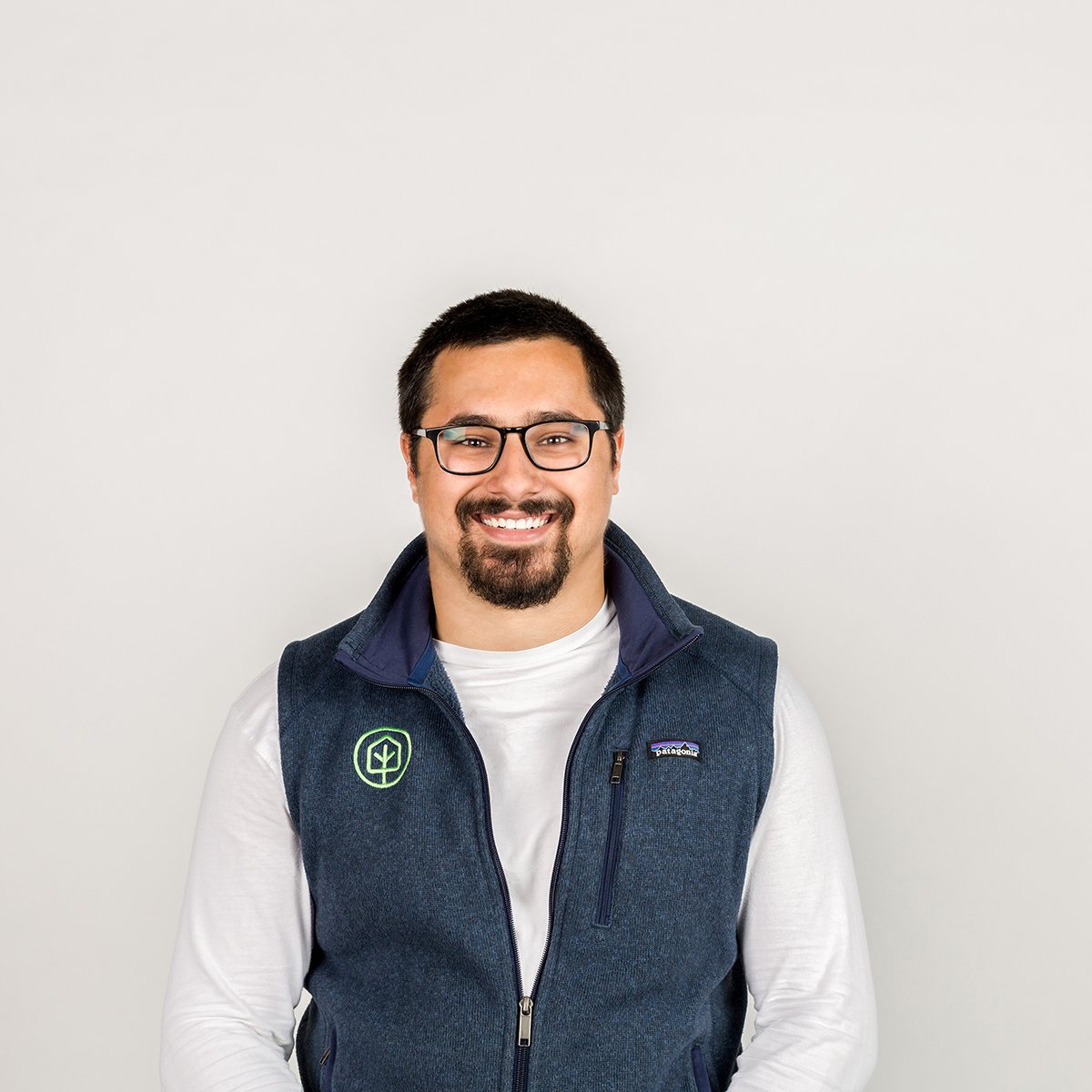 I use the Foobot in my home and at work to get an idea of the air quality where I spend almost all of my time. I paired it with my Nest in my apartment to cycle air out when the quality is bad so that my puppy can breathe easy as well. It has a great app to let me see a timeline of all my air quality readings.